Bruce J. Mittman, General Partner, CEO
Bruce Mittman is a General Partner and the Chief Executive Officer of Community Broadcasters. The company owns forty six radio stations in three states, Elmira/Corning NY, Watertown NY, Ogdensburg NY, Olean NY, Florence SC,  Sumter SC, Orangeburg SC and Florida Markets. A thirty-year veteran of the Marketing/Advertising and Broadcasting industries, Bruce is also the President/CEO of Mittcom, the 15th largest advertising agency in Boston.
An out-of-the-box problem solver, Bruce has had extraordinary success with startups and turnarounds in both marketing and broadcasting environments.  In the course of his broadcast career, Bruce has owned or operated over 30 radio stations, and served as the Vice President and General Manager for the Entercom three station group in Boston. He  built a successful New England Sports network, and while under his leadership, WAAF-FM was named "Rock Station of the Year" in Billboard Magazine, Radio & Records Magazine and FMQB. Among his many accomplishments in the world of marketing and advertising, Bruce was involved in the initial branding in the U.S. of Salomon Ski Bindings, Timberland Footwear and Fayva Shoes.  Bruce holds an MBA in finance from Northeastern University. Email Bruce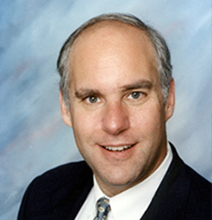 Jim Leven, General Partner, President
Jim Leven, a 30-year radio veteran, is a General Partner, President of Community Broadcasters. The company owns forty six radio stations in three states, Elmira/Corning NY, Watertown NY, Ogdensburg NY, Olean NY, Florence SC,  Sumter SC, Orangeburg SC and Florida Markets.
Jim's career in broadcasting began at the age of 14. His love of broadcast took him to Medill School of Journalism, Media and Integrated Marketing Communications, a constituent school of Northwestern University. In his multi-faceted radio career, Jim has worked as an announcer, talk show host, sports host, program director, general manager and group head. His experience also includes work in television as a news and weather anchor. Jim formed Pilot Communications in 1990 with the acquisition of WAQX, Syracuse. Under his leadership, the company grew to 20 stations in 5 markets, and was sold to Citadel Broadcasting in 2000. Email Jim
Peter Henderson, Chief Controller
Though Peter is a Massachusetts native, his college years at Ithaca College give him New York roots, as well. Post-graduation, Peter worked for 4 years in public accounting, and as a CPA since 2002. Peter has served as an Accounting Manager for the public relations firm, Schwartz Communications, as an Assistant Controller for the private equity firm, Advent International and as Controller for FirstGiving, Inc., an Internet/technology company. Peter's work experience has given him a diverse skill set that makes him an asset to the Community Broadcasters team. Email Peter
Stephen Ciaccio, Director of Digital Marketing
Stephen worked in the media at Entercom Boston for over 17 years. He was the Executive Producer of one of the country's top sports stations, WEEI, when they were at the height of their success. He also produced the Dennis and Callahan morning show for over 15 years. He had covered  four of the six Super Bowls featuring the Patriots, two World Series the Boston Red Sox won while he was at WEEI, and was courtside for the Boston Celtics Banner 17. He has extensive relationships in the sports media realm as well as mainstream media. He played an integral part in the Jimmy Fund radio telethon. Also while at WEEI he had the second highest visited blog on WEEI.com, The Producers blog with daily posts. Stephen also worked at Regan Communications where he worked with such clients as The Boston Celtics, Joslin Diabetes, Miltons, The Seaport Hotel & Convention Center and The Boston Globe. One proud event that Stephen coordinated was a Grand Re-opening of Miltons the Store for Men where both competing sports radio personalities appeared for the first time in public for the re-opening party. He also still is involved digitally as he produces a bi-weekly podcast for One World Sports. He graduated from Curry College in 1994. Email Stephen
Board Members
Peter G. Schiff, Managing Partner & Founder, Northwood Ventures

A vital member of our board, Peter brings a wealth of experience in finance and marketing to Community Broadcasters. Prior to founding Northwood Ventures LLC in 1983, Peter worked in the private equity division of E.M. Warburg, Pincus & Co.  Previously, he served as an officer in the corporate division of Chemical Bank (now J.P.Morgan Chase & Co).  Currently, Peter serves as a director of many of Northwood's portfolio companies. He is a graduate of Lake ForestCollege where he majored in International Relations and Politics. He also holds an MBA in Finance and Marketing from the University of Chicago's Booth School of Business.

Paul R. Homer. Principal, Northwood Ventures

Prior to joining Northwood Ventures in 1999, Paul served as a financial analyst for a venture capital financed retailer with over 80 stores. While there, he evaluated capital raising alternatives and developed a financial reporting system. Currently, in addition to reviewing new investment opportunities, Paul serves on the board of several of Northwood's portfolio companies and is Director of the Long Island Capital Alliance.   He received an MBA with Distinction from the Zarb School of Business at HofstraUniversity and a BS in Finance, magna cum laude, from BentleyCollege.